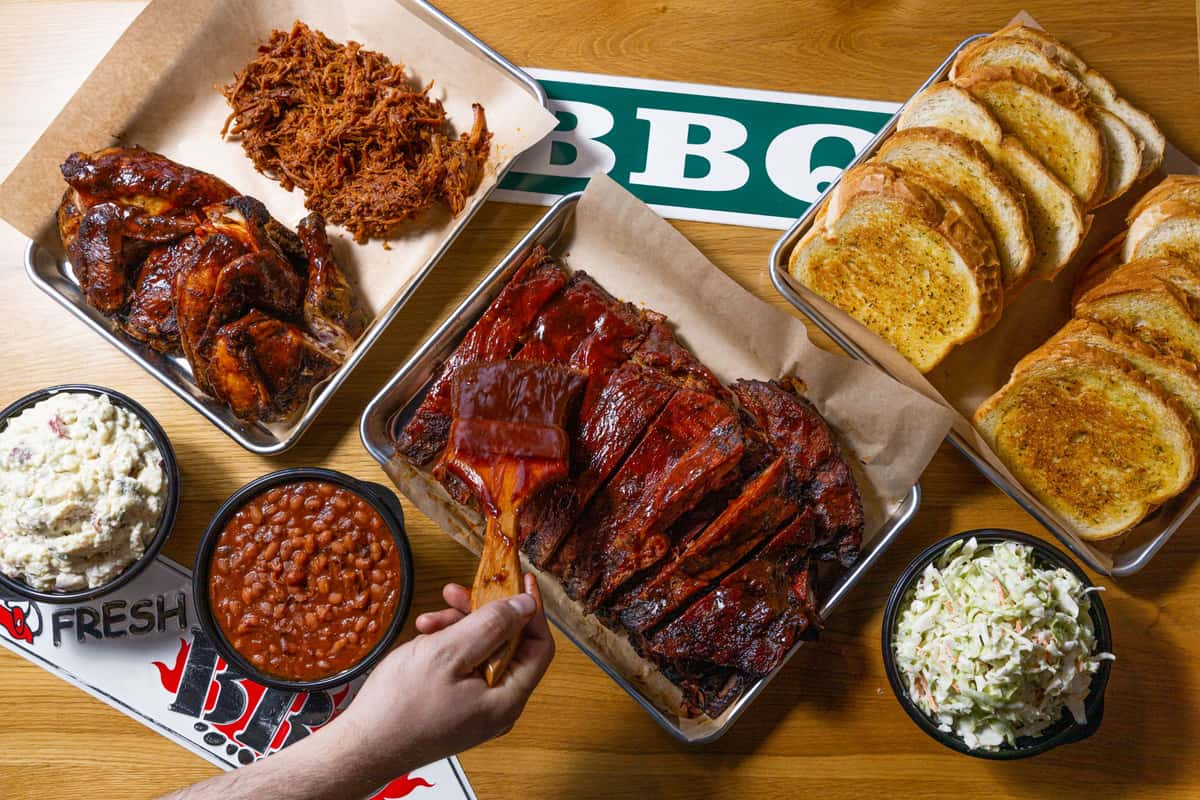 Catering Menu
Become a VIP
Receive updates on special events, new menu items, menu reviews, and more!
Catering Menu
Pit Smoked BBQ Package
BBQ Packages starting at $14.99 per person
Our BBQ Package includes one entree selection, your choice of four Side Dishes, Cowboy Bread and Butter, BBQ Sauce and all of the Eating and Serving Utensils.
(includes plates, forks, knives, napkins, handi-wipes & serving utensils)

Prices are per person - 15 person minimum required.
Add $2.99 per additional entree selection.
Available for Pick Up, Delivery or Full Service Buffet (100 person minimum for full service buffet + 18% service charge)
BBQ Package Entree Choices
** additional charges apply
Additional Catering Packages
Beverages
Assorted Canned Drinks $1.25 ea (15 or more)
Bottled Water $1.25 ea. (15 or more)
Lemonade & Iced Tea Service** $1.50 per person
**full service buffet catering only
Complete Meals for Take Out
(feeds 4-5)
Available for Pick Up Only
Eating & Serving Utensils Available for $0.75 per person
Blake's Place Individually Packaged Catering
1 Entrée • $14.99 per person
2 Entrée • $17.98 per person
3 Entrée • $20.97 per person
(Add mixed Green OR Caesar Salad + $1.50 per person) 

Each individually packaged catering meal includes a fresh baked dinner roll with butter & individually packaged utensils.
15 person minimum
Entree Selections
** (Additional charges apply)
* (add $2.00 person)
**additional charges apply