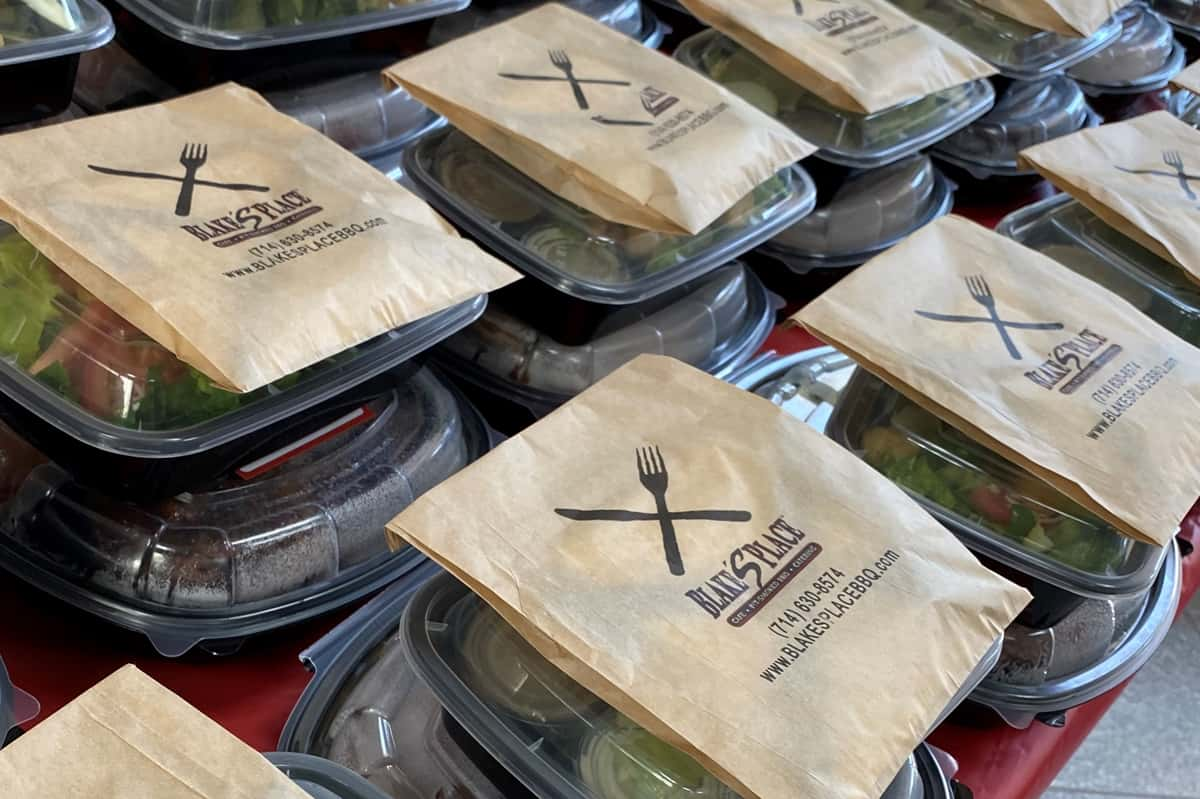 Catering
Individually Packaged Catering – Delivery – Buffet Service
ADDITIONAL CATERING PACKAGES & OPTIONS
Buffet Style Catering, Sandwich Catering, Desserts & Beverages
Service Options
Blake's Place Off-Site Catering Services
Already have your venue? Blake's will bring the BBQ to you! We can delivery right to your backyard, your office, your clients office or ANY destination of your choice. From Drop-Off to Full Service Buffet, Blake's Place Catering will provide the same professional and charming service that you've enjoyed in our café's for over 23 years.

Blake's Place Patio
Blake's Place Patio is the perfect place to celebrate your next event! Our patio seats up to 60 guests and is available for private events. Table service or buffet service available.